Compression Garments & Bandaging
The following pictures are an example of what a bandaged limb looks like after M.L.D.T.
3M Coban 2 Compression Bandaging System
3M has produced an easy to apply compression system, that gives less bulk on the limb compared to the Traditional Bandaging.
This allows the client to have more flexibility and mobility in their daily duties.
It is cost effective as the bandaging is able to stay on the limb up to 4 days.
Coban 2 is designed for easy application to the chest area for swelling that is difficult to bandage in the Traditional Bandaging.
Traditional Bandaging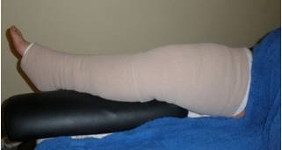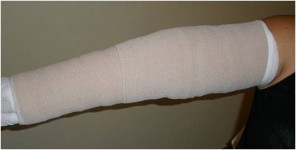 An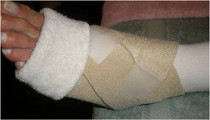 alternative to bandaging is applying Farrow Wraps.

This is quite often a good alternative for people who need to be at work during their M.L.D.T. treatment.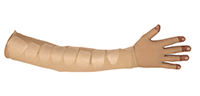 Hand and arm Farrow Wraps are easier for patients to self apply than compression bandages.

It is not possible to drive a car with a leg bandaged; it is more manageable to walk and drive with the Farrow Wraps.
Once the reduction of a limb has been reduced to near normal size again, then a good quality medical compression stocking, measured and correctly fitted should be worn on a daily basis to maintain the size.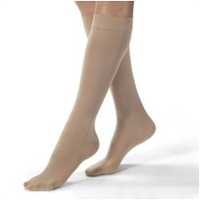 W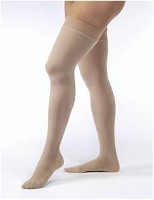 hen there is swelling in the whole leg, it would be advisable to be fitted for a full leg medical compression stocking. When the swelling is only in the foot or lower leg area, then a below the knee medical compression stocking would be applied.