Chi Machine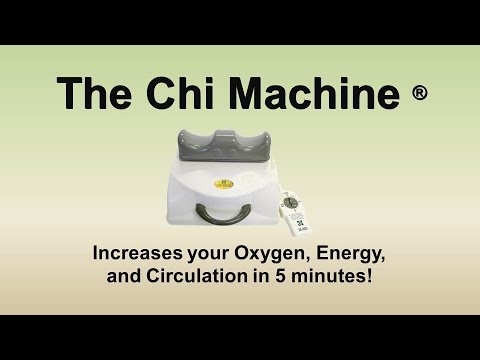 The video has some very useful information on the Chi Machine from the Dr's TV show. The Video explains how the Chi Machine helps with our lymphatic system.
I strongly suggest anyone with Lipoedema, Lymphoedema or obesity conditions to purchase the book on the order form called INFORMATION FOR PATIENTS AND PROFESSIONALS by Professor Neil Piller. This will give you lots of information about lymphoedema and the Chi Machine.
The Chi Machine, has helped so many people with their circulation who have difficulties in walking. It is important to contract the muscles in your limbs to transport lymph flow through our system. Those of us who find it painful and difficult to exercise or walk, this machine works wonders in helping with mobility.
If there is a problem getting down on the floor to use this, I have safely had clients on this machine on a massage table, one with adjustable legs, lowered to the first level being close to the ground. This makes it easy for you to get on off the massage table, so you can lie down in comfort and use the Chi Machine.
Always have a second person with you when using the Chi Machine on a massage table for safety reasons. Massage table must be close to the ground to make it easy to get on and off the table.
{youtube}BJSmDDnLmC0?rel=0{/youtube}